Stock Quotes Syariah Compliant Statement
- (-%)
Stock Code
5062
Volume ('00)
346
Low
0.830
Currency
MYR
High
0.835
Quotes Updated End Of Day.

Quotes As At 20 Sep 2017
Last Done 0.835
View More Details
Annual Report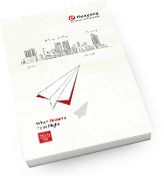 Hua Yang's annual reports offer an analysis of our performance, and share the stories of our business strategy in action annually. Current and past reports are available for download.
Download Annual Report 2017 PDF File / 6.67MB
View Previous Years Annual Report
Quarterly Results
For the Financial Year Ended 30 Jun 2017
(RM'000)
Revenue
47,939
Profit/(loss) before tax
2,806
Profit/(loss) for the period
1,716
Earnings per share (EPS)
0.49
Dividend per share
0.00
Net assets per share

1

.70
Notes: All figures in Malaysian Ringgit (MYR).
View More Details
Financial Calendar
Notes: Click on the checkbox to add the event to your calendar.
Dates are subject to change